Vehi-Trac®
Software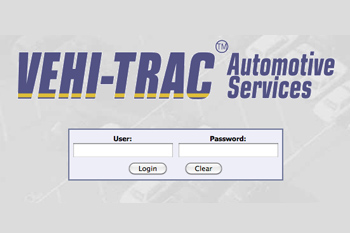 Vehi-Trac®,
the
Industry
Standard
in
Finished
Vehicle
Damages
Software
When Fenkell Automotive Services sought to better repair, track, and process claims for finished vehicle damages, in 1992 we invented Vehi-Trac® Finished Vehicle Damages Software Program. This interactive Internet program, which is utilized by many automotive manufacturers today, is the industry standard in finished vehicle damages software.
Vehi-Trac® provides the latest technology and strongest data and reporting capabilities for storage yards to report, repair and track vehicle damages and also to process claims. It brings transparency to manufacturers and the vendors who damage their vehicles.
Today, Fenkell is the preferred company to facilitate finished vehicle damages services, and Vehi-Trac® is the manufacturer-mandated software and industry standard used in every storage yard throughout North America and also globally. This customized solution provides the quickest vehicle feedback. No other system does what we do.
Select
Vehi-Trac®
To:
Decrease Damages due to transparency with carriers, use of vendor scorecards, and real-time trend reports of inspection data to prevent damage
Save Money by decreasing costs, writing off lost claims or claims which expired filing time, avoiding third-party collections, and recovering claims
Become Knowledgeable and Proactive by knowing the areas prone to damage, implementing damage prevention procedures, knowing damage ratios and holding vendors accountable
Strengthen Vendor Communications
Vehi-Trac®
Offers:
In-transit Services:
Repair damaged vehicles throughout the country
Track damaged vehicles (what parts were damaged, and when, where, how and who)
Process claims and expedite payments (monitor, track and send bills to carriers and vendors)
Our Add-On Services:
Vehicle Theft/Recovery
Storage Maintenance
Appraisals/Inspections Facilitation
Fleet work and Company Car Services
Vehi-Trac® software also is available to vendors who have expressed great interest in using it. The flexibility and scale-ability of the system allows companies of all sizes and types to benefit from Vehi-Trac® software.
We invite you to call Fenkell Automotive Services at 586-276-1700.