Automotive
Manufacturer
Claims
Solutions
Powered
by
Vehi-Trac®

As a full-service company, Fenkell is one of very few companies that conduct claims management for damages. We complete the repair process and create closure for each transaction by handling the collections. We have built a complete system to manage claims and their balances. The benefits are many, including a system that creates transparency for manufacturers and their carriers for damage ratios, including balances and payment history.
WHAT
IS
VEHI-TRAC®?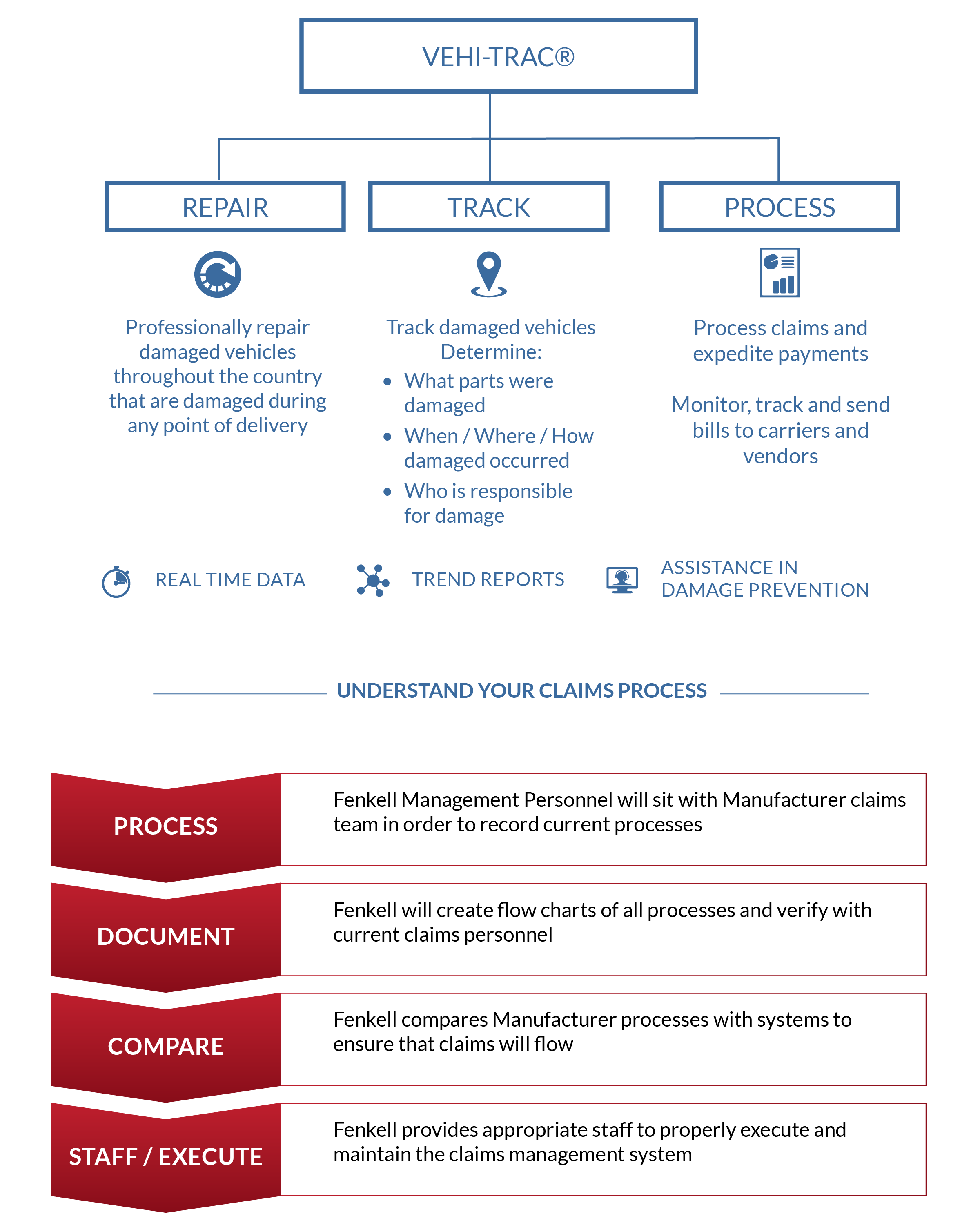 INDUSTRIES
WE
SERVE
AUTOMOTIVE MANUFACTURERS

BENEFITS
DECREASE DAMAGES due to transparency with carriers, use of vendor scorecards, and real-time trend reports of inspection data to prevent damage
SAVE MONEY by decreasing costs, writing off lost claims or claims which expired filing time, avoiding third-party collections, and recovering claims
BECOME KNOWLEDGEABLE AND PROACTIVE by knowing the areas prone to damage, implementing damage prevention procedures, knowing damage ratios and holding vendors accountable.
Personalized claims management and data analysis with Vehi-Trac®
Strengthen Vendor Communications
The flexible system allows companies of all sizes and types to benefit



WHY

CHOOSE

FENKELL?
More than 80-year-old Fenkell Automotive Services is a full-service company that has built a
strong reputation for integrating technology with damage claims management and repair.