Claims
Management
&
Damage
Prevention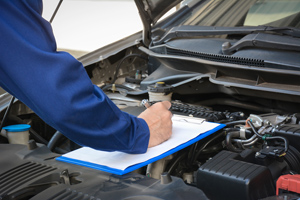 At Fenkell, we realize that collecting payments from carriers/vendors can be extremely confusing and challenging, especially when your damages occur across the country. Thus, our manufacturing clients very much appreciate that we recover claims for them on all of their damaged vehicles.
Creating
Closure
To
Damages
As a full-service company, Fenkell is one of very few companies that conduct claims management for damages. We complete the repair process and create closure for each transaction by handling the collections, of which our auto manufacturing clients are significantly grateful.
At Fenkell, we have built a complete system to manage claims and their balances. The benefits are many, including a system that creates transparency for manufacturers and their carriers for damage ratios, including balances and payment history.
Three
Areas
of
Claims
Management
At Fenkell, we divide up our claims activities into three categories:
Recovery
Our Vehi-Trac® system tracks each and every one of the claims paid out by our manufacturing clients and automatically matches them to the responsible carriers. We contact the carriers to collect the balances due. Our system includes complete accounting, such as aging of balances, payments received, etc., and provides transparency for the manufacturer and the carrier.
Reporting
We provide real-time data through state-of-the-art dashboard reporting, in which you can see your damage ratios throughout locations, carriers, specific vehicles, dealers, and plants. Real-time data and comprehensive reporting provides you with a clear picture of what is happening right now, so that you can make immediate changes rather than months after claims are filed.
It also gives you an opportunity to make important decisions as to damage prevention and which carriers to use, helping you to prevent thousands of dollars of damages by changing a procedure or a carrier and thereby saving extreme money and time. Our carrier score-carding report gives you specific information on each carrier, highlighting their strengths and weaknesses, their damages, payment history, vehicles being damaged, and where and when damages are occurring.
Tracking
We have developed processes and guidelines that track all repair activities that affect your claims. Information is power for both manufacturers and carriers. Thus, our system organizes your information and provides vital data. A future forecasting report we developed enables you to forecast possible claims that may occur. It is based on the exceptions we get from our manufacturing clients, and we evaluate the damage and share the probability that it will turn into a claim...helping them to anticipate the amount of money they may pay yearly.
Our tracking activities and reporting capabilities naturally will provide you with trends that are occurring over and over again, and you can determine locations or carriers to implement damage prevention techniques. Carriers also benefit as many do not know what types of vehicles they're damaging and the types of damages that are occurring on a consistent basis.
We invite you to call Fenkell Automotive Services at 586-276-1700.