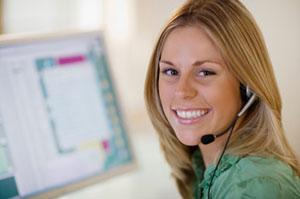 Fenkell Automotive Services envisioned and then developed a dealer hotline to help our automotive manufacturers enhance dealer satisfaction and better meet their needs when it comes to issues/concerns. This offering has been very positively received, as manufacturers acquire vital and specific insights and information about their dealers, which also guides them as to which dealers to visit.
A
Place
For
Your
Dealers
To
Call
By forming a dealer hotline, your dealers can call our professional call center Monday through Friday during business hours and speak with a live person on behalf of your company. Experienced and friendly analysts will assist your dealer personnel with their needs.
Whether they seek help in filing a claim for a damaged vehicle or desire information about a particular repair, they will feel reassured that they can call the hotline and get their questions answered and receive the help that they need.
Incredible
Monitoring,
Tracking
and
Reporting
To
Help
You
We enter each dealer hotline phone call into our incredible web-based Vehi-Trac® program. It enables us to monitor and track the open and closed calls and all open issues and complaints that came into our dealer hotline. We will share this information with you, our manufacturing client, via specific reports detailing the nature of the call and its resolution.
Our strong reporting capabilities enable us to understand and report to you in real-time the various dealer questions and complaints. Any calls that we cannot help with get escalated to you, the manufacturer, to handle in the ways that you determine are most effective.
We invite you to call Fenkell Automotive Services at 586-276-1700.